Vinyasa, Hatha, Healing & Laughing Canggu, 60 Minutes
The Vinyasa, Hatha, Healing & Laughing Yoga Canggu class will be held every Friday at 6 p.m.
Participation in the event is IDR 50,000.
Location: Djenar D' Uma Cafe,Canggu, Bali, Indonesia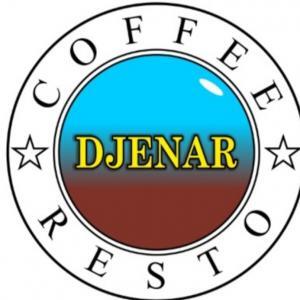 ---
Vinyasa Yoga
The Sanscrit word "vinyasa" can be interpreted as "providing something in a specific way". In vinyasa yoga classes, students correlate flow and breath, to move from one posture to the next. There's liberation in vinyasa to connect compelling and powerful flows, dynamics, and moves, working your entire body and breath.
"Always moving,
always breathing."
The foremost advantage of Vinyasa Yoga is to extend movability, body stability, and versatility. Further, the slow and flow motions have a strong influence on breathing, symmetry, and comfortability.
---
Hatha Yoga
Hatha Yoga is a connection between body, mind, and soul. In Sanskrit, Hatha comes from the prefix "Ha" and suffix "Tha". "Ha" represents the sun and "Tha" represents the moon. Hatha is about finding the balance of body and mind. Hatha Yoga is the perfect yoga for beginners, who have low flexibility. The main benefit of Hatha Yoga is to increase flexibility, breathing system, and emotion control.
---
Healing Yoga
Healing Yoga is the technique of self-recognition by opening the 7 chakras in the body. Healing the chakras is more focused on identifying ourselves. So, we will understand our shortcomings, which can be improved through a number of yoga movements. Healing Yoga focuses on the major 7 chakra energies. And it is also combined with breathing and meditation techniques. So that the body will feel healthier, the heart is getting more peaceful, and the soul becomes calm and relaxed.
---
Laughing Yoga
The benefits of Laughing Yoga are:
You will take in more oxygen to help the body stay healthy by nourishing cells,
Increasing blood circulation,
Which makes people look younger.
Laughing Yoga is an abdominal exercise, so it even supports your digestion.
It boosts the immune system and reduces 40 percent of diseases,
And it is reducing high blood pressure.
Laughing Yoga even reduces stress hormones, adrenaline, and cortisol. Therefore, it makes the entire body more relaxed.
Also, it is releasing endorphins, which are happy hormones, and that eliminates the negative effects of stress.
Endorphins (a kind of morphine, that can be produced from the body itself) act as a pain killer. And Laughing is used as a pain relief tool.
Provides a sense of security and comfort,
And finally, Laughing Yoga helps to deal with depression and anxiety, by stimulating the production of serotonin. Serotonin is a natural antidepressant.
---
See you on the mat … for a funny yoga class!
Namaste
Komang Sukerni
Prana Healing Yoga